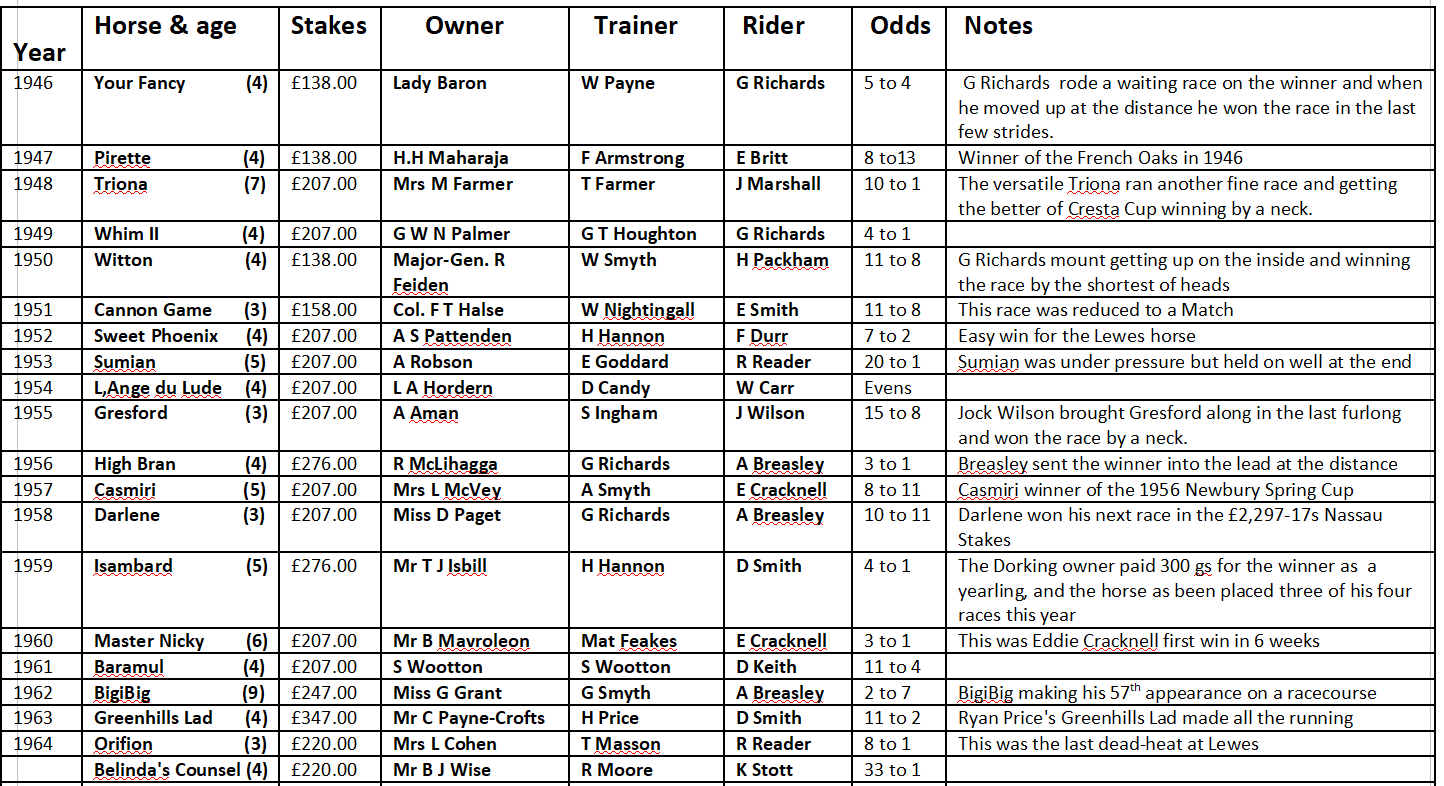 On the 5th August 1871 The Lewes Racecourse Committee introduced two new races to the August meeting. They where the Mount Harry Stakes for two year olds, run over four furlongs and the Nevill Stakes run over one mile and the prize money was £200.00
THE RACE Steppe cut out the work followed by Lady Salisbury Miss Ellis, Soucar, Sister Helen and Framboise, the other lot succeeding in good order for close to half the distance, when Lady Salisbury, Soucar and Sister Helen, Miss Ellis now heading the remainder, of whom Simplon dropped right to the tail of affairs having fallen lame. Framboise was in trouble at the distance, where Soucar and Lady Salisbury joined issue, but the latter always had the best of it and won very cleverly indeed by a neck.
SOME FACTS ABOUT THE NEVILL RACE It had eight different names over the years, Nevill Plate (28), Nevill Maiden Plate (23) Nevill Stakes (handicap)(7), Nevill Handicap Plate (5), Nevill Welter (3), Nevill Handicap (1), Nevill Stakes (1), Nevill Selling Plate (1), Total of 69 Races.
Waterwitch held a record being the fastest horse over ten furlongs, 2 minutes 3 seconds at Lewes, on the 5th August 1922 she won the Nevill Maiden Plate, carring 8st 11lb the next day she came back to Lewes and won the Telscombe Handicap, in record time carring 6st 12lb.