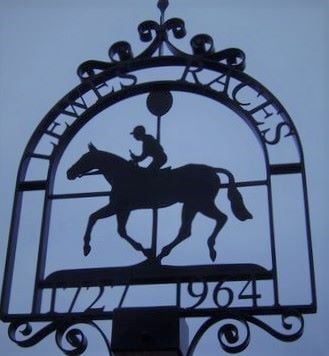 We would like to thank everyone that supported our exhibition and for all your kind comments
Mr White
Very interesting, well layed out congratulations.
P & V Fielding
Very well done, lots of lovely memories and information.
S Flynn
Beautifully laid out, exceptionally interresting- both regards local racing and social history.
J Lee
Facinating exhibition, such a lot of varied information. This is such an important part of Lewes history, more people should know about it. Thank you.
S Martin
Fantastic work Barry especially meeting people who knew my dad Johnny Hemsley.
L Quilter
Wonderful collection of memorabilia. Well done Barry
P Hayward
Great work, a real treasure trove. Thank you
J Lamb
A great tribute to those that worked at this course.
K Purdie
Fabulous memory, thanks for your hard work, shame it did not survive.
K Grant
Brilliant! resurrected it ! ? Well done Barry
S Otway
Fascinating.
M Flower
Much Enjoyed.
D Carter
Very interesting thank you. I was brought up in Lewes and came back for this.
L & A Hayward
Amazing so many memories for us all. All of us come from Lewes.
G & M Byrne
What a great exhibition, my husband spent many a happy afternoon here thank you.
J Rimmer
Fasinating exhibition, didn't know of the history before. Have 4 horses trained here.
A Sim
Poignant stuff, long may you continue.
B Leyman
Great to see old Jockey, Bunny Hicks rode one last race at Lewes.
A Bowls
Thank you Barry for such a wounderful exhibition. So appriciated memmories.
B & V Bodie
Thank you for a great exhibition, bringing so many people together to share memories.
J & T Steggall
Marvelous exhibition once more, nice to meet so many old faces again.
J Brent
So much to look at, excellent presentation, very enjoyable.
G Brown
Really enjoyed the display.
S Smith
Very interesting exhibition to keep the history alive! Thanks.
C Pattenden
Nice exhibition very interesting.
S Gordon-Watson
Great interesting keep up the good work.
M Symes
A very interesting and comprehensive exhibition, well done very enjoyable.
A Underhill
A very interesting morning so much to see.
M & I Bolton
Would have made my dad Derek very proud blood is thicker than water, family ties more important than wealth, Lewes will forever be in my soul, god bless and keep all safe for ever more.
M Bolton
This will always be a day that bought one joy.
J & J Bolton
Brilliant organised and so nice to see old friends, my dad Norman would have loved to have been able to attend.
G Frost
Brilliant exhibition, such a shame for the people and the town that the racecourse had to close.
B & M Hicks
Lovely day catching up with people from years ago, well done Barry and Co.
P & J Lucas
Well done Barry, you've worked so hard to get interesting collection.
S & T Masson
Great show Barry and team well done.
D Carter
It was a well managed event, with excellent displays of interest and history. It evoked those far off days with empathy, an eye for detail and no small degree of nostalgia.
I Carter
When planning and organising such an event, one never knows what the response will be. but it was lovely and reassuring to see so many people present and really taking an interest in everything. A lot of thought had been given to the lay out and it was well presented. All in all, a very enjoyable and worthwhile visit. Many congratulations and a big THANK YOU to you and your team for all your input. I am sure you felt that it was all worth it, and that all of your efforts were rewarded.
D Shoult
What an excellent exhibition, of information and memorabilia of Lewes race course. All four of us very much enjoyed the morning and it bought back so many memories. It must have taken so much time and work on your part and others to have bought together such a brilliant history of the race course. Lewes has such a thriving racing community and it was a very sad day when that stopped.
S Simpson
Barry what a fabulous exhibition you organised, it was really super, I loved it.