Bryan Leyman
Bryan's first win at Lewes was on Lord Rosebery's grey gelding Martinet, in the apprentices handicap on the 02.09.1963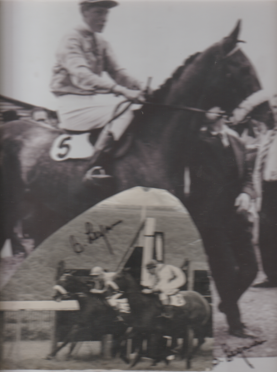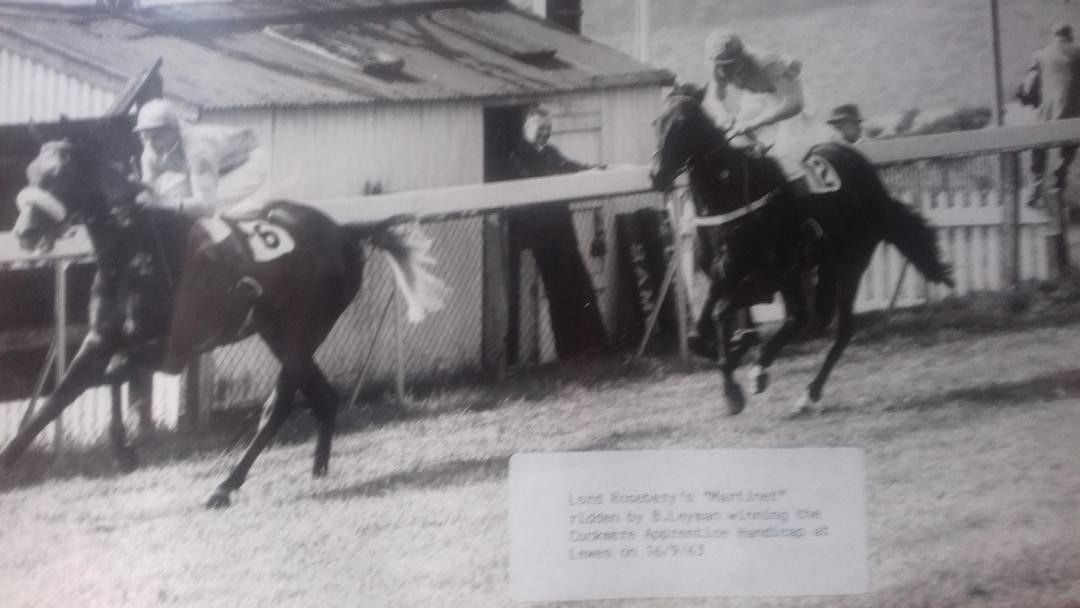 His second win on the same horse came two weeks later, on the same course in the Cuckmere Apprentices Handicap.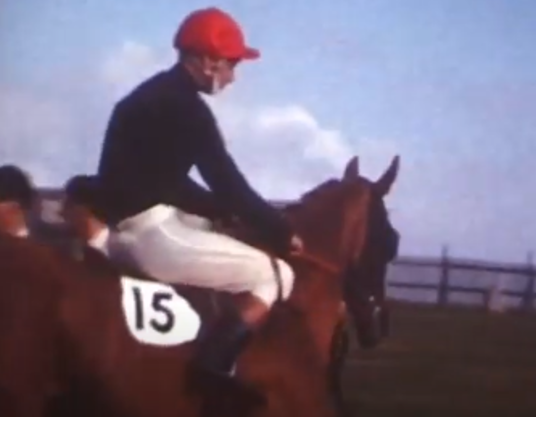 The photo on the left is of Bryan going out to the start of the final race to be held at Lewes on the 14.09.1964 on Mr H J Joel's chestnut filly Night Signal. The race was called the Eridge Park Plate.
The photo on the right is Bryan being led in after the race finishing second to Mrs L Cohen's Miss Rhondda, trained in Lewes by Tom Masson.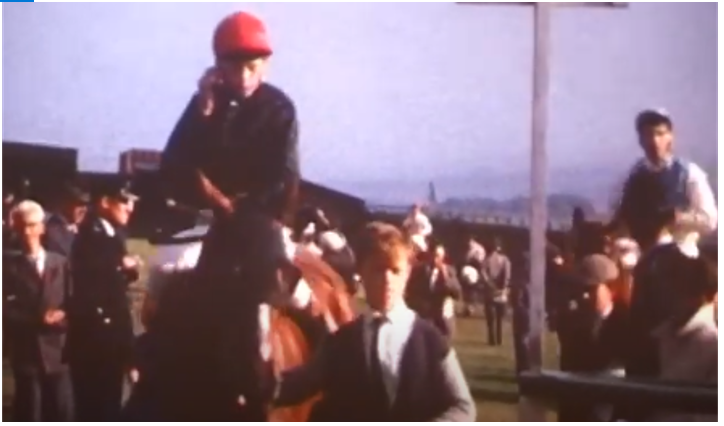 On 14.09.2014 Bryan Leyman with Bobby Elliott were invited to a celebratory weekend in Lewes, to mark the 50th anniversary of the closure of the course in 1964. Both men attended the festival on the Sunday afternoon on the site of the old course, which is still in use today, as gallops for local trainers. Whereapon they jointly unveiled a plaque commemorating the course at which they had finished first and second in the very last race ran 50 years earlier. The plaque donated by The Lewes Racecourse Club, now known as the Lewes Racecourse History Group.