Exhibition at Brighton Racecourse on Tuesday 26th April 2022
We will be holding a stall to promote our club and show a sample of our memorabilia that will be shown at our main event on 30th April, where we will have the pleasure of some of the trainers past and present, showing some of their memorabilia and sharing there memories. You will be able to chat to them and talk about your memories.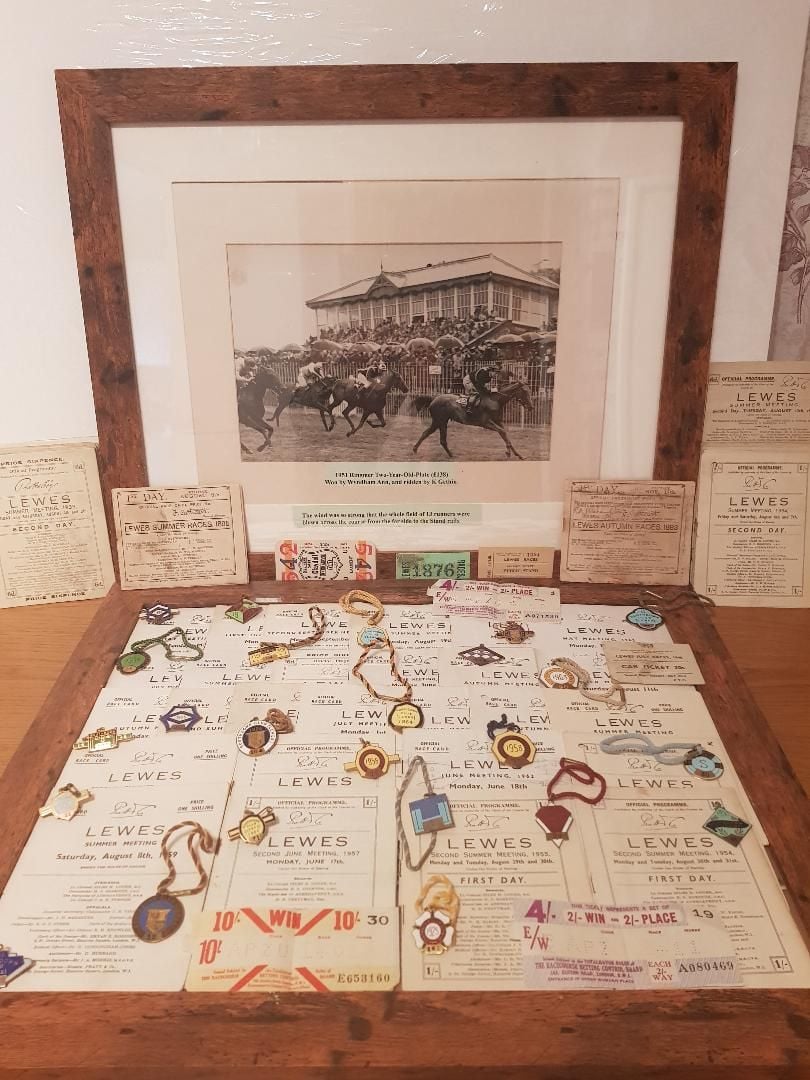 This is just one of our show cases with some of our memorabilia that will be on show at the above event.
It will be the first time that we will be playing the late Leonard White video, of the last days racing with music, at a public event. We are the only site that is allowed to show this video with permission of Leonard Whites Family.
Also we now have audio commentary of the last days racing at Lewes racecourse on 14th Septenber 1964 by Simon Holt.
To be held at Kings Church, Brooks Road, Lewes BN72BY
From 10.00am to 4.00pm Entry £3.00 on the door