Bob Champion Cancer Trust
On Monday 18th October 2021 the club was asked by Lucy Wilkinson who runs the Bob Champion Cancer Trust, to attend Plumpton races to presenting a cheque for £50.00 to Bob Champion at the Plumpton meeting, supporting his Cancer Trust Fund, presented by our treasurer Shirley Foulkes. The Bob Champion CancerTrust has raised in excess of £15 million pounds for the Charity and was set up in 1983 after Bob himself suffered with cancer. He made a remarkable recovery from cancer and went on to win the Grand National in 1981 on Aldaniti who also had a serious leg injury that nearly finished the horses career, which made this win a true fairy tale. The story of their recovery was so amazing that a film was made of it, called Champions and John Hurt played Bob Champion.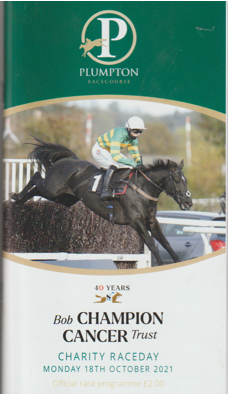 Suzy Smith says farewell to Lewes 28th June 2020
Farewell to Suzy Smith and Sergio Gordon-Watson wishing you all the best for the future.
We had the pleasure of attending Suzy's yard to say goodbye, after 16 years training in Lewes, she has now moved to Angmering Park in West Sussex. William Knight who trained at the new yard has moved to his new yard at Newmarket.
We had the pleasure of John Turley there to interview Suzy and the club presented her with some memorabilia of the Lewes racecourse and flowers presented by Tessa Masson daughter of the late Lewes Trainer Mick Masson.
Tessa's Grandfather Tom Masson also trained at Barn Stables in Lewes and had many winners at this course including the very last winner in 1964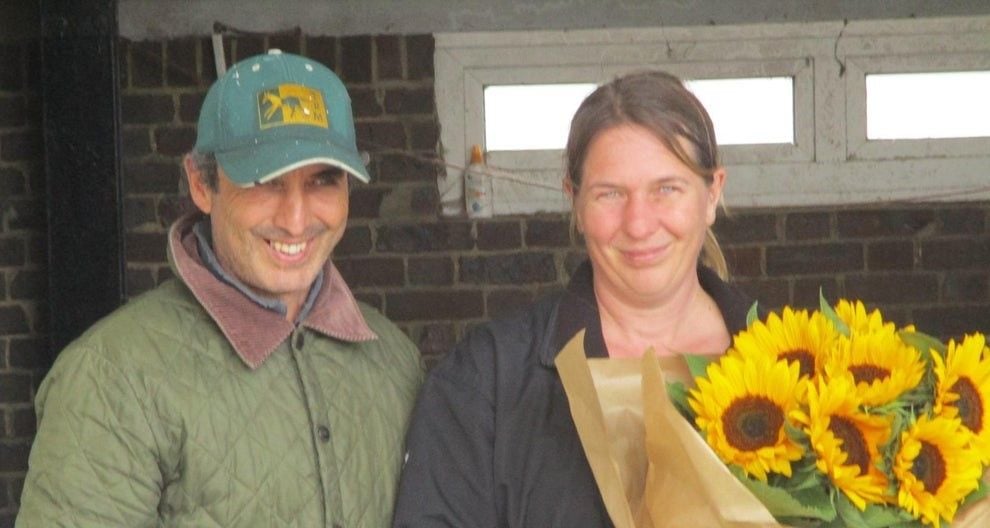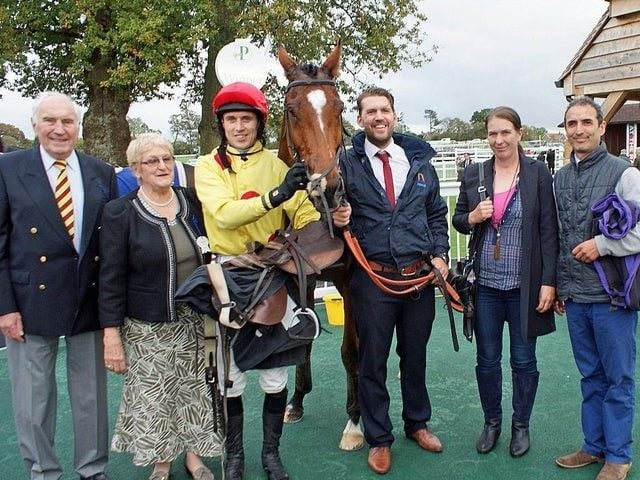 We also had the pleasure of Tom Bonner of Seahaven Communication Production, to film the day. Also present was Bunny Hicks who rode many winners on the racecourse.
Suzy said : We have moved to the stunningly beautiful Angmering Park Estate in West Sussex. It is an amazing set-up and we are all very excited. We are currently just settling in.
If you wish to buy a copy of the DVD please email Barry through our contact page.